Hispanic Heritage Month

Story by: Malinda Johnson


Each year from September 15 to October 15, the U.S. Army values the contributions of the American Soldiers with ancestry from Spain, Mexico, the Caribbean, Central and South America. During Hispanic Heritage Month, the U.S. Army commemorates the long-standing and remarkable contributions that Hispanics have made in building and defending the nation. Hispanics play vital roles in the Army as Soldiers and Civilians and are critical members of the Army team.

The Army understands the value and strength that an all-inclusive, diverse environment generates. Hispanic Americans have been integral to the prosperity of the U.S. Their contributions to the Nation are immeasurable, and they embody the best of American values. The Hispanic-American Soldiers and community has left an indelible mark on the U.S culture, economy, and Army.

This year, the PaYS Team would like to acknowledge two Hispanic/American leaders from the Civilian Aides to the Secretary of the Army (CASA) and the Army Reserve Ambassador Program; as they are essential stakeholders to the mission of the PaYS Program.


Mr. Gustavo J. Rodriguez, Jr., CASA - Texas (West)


Mr. Gustavo J. Rodriguez, Jr., CASA - Texas (West), has received several military honors such as the Noble Patron of Armor Award, 1st Cavalry Division Order of the Spurs, the United States Army Field Artillery Order of Saint Barbara, the United Army Logistics Branch Order of Saint Martin and the United States Army Air Defense Artillery Ancient Order of Saint Barbara. He has also been recognized by the Small Business Administration Minority Enterprise Development - Minority Business Advocate of the Year for 1998, El Paso Hispanic Chamber Business Circle Award for Excellence.





Mr. Robert Perez, Army Reserve Ambassador - Texas


Army Reserve Ambassador, Robert Perez (Texas) served for 40 years in the U.S. Army, U.S. Army Reserve, Army National Guard (California and Iowa), California Air National Guard, U.S. Air Force, and the U.S. Air Force Reserve.

As a Civilian, Mr. Perez was very accomplished within the banking industry. He retired after 20 years from the position of Vice President, Credit & Mortgage Sales, Federal Home Loan Bank of Des Moines. He also served 139 banks and credit unions with liquidity, funding, mortgage products and services in South Dakota, North Dakota and Minnesota.

Additionally, Mr. Perez served six years as an Army Reserve Ambassador in South Dakota.



Sources:
Hispanic Heritage. (n.d.). https://www.usar.army.mil/Featured/Special-Features/HistoryandHeritageMonths/Hispanic-Heritage-Month/.
Hispanics in the United States Army. (n.d.). https://www.army.mil/hispanics/index.html.



---

---




Army PaYS "Fired" Up For Chicago Area ROTC Cadets

Story by: Davin Bentley



Headquartered at the University of Illinois at Chicago (UIC), Fire Battalion consists of all the Army ROTC Programs in metropolitan Chicago and Northwest Indiana. On August 26th, 2021, members of the PaYS Marketing Team conducted an overview of PaYS to the UIC "Fire Battalion" Cadets about their opportunities for guaranteed job interviews upon commissioning as 2nd Lieutenants in the U.S. Army.

Throughout the history of the PaYS, the program has experienced a 90% employment rate with Cadets who have interviewed with their selected partner. The PaYS Team is looking forward to another year of matching America's finest with employment opportunities in the Chicagoland area!








Right - University of Illinois at Chicago (UIC), Fire Battalion








ROTC Cadets can research and register for PaYS by utilizing the link below https://www.armypays.com/PaYSCadetReservations/auth/login

---

---




Young's Environmental Cleanup Services Inc. Signing Ceremony hosted by the
Michigan Army National Guard

Story and photos by: Samuel Armstrong



On July 30, 2021, Young's Environmental Cleanup Inc. formally announced their partnership with the U.S. Army and PaYS. The Michigan Army National Guard hosted the event in Lansing, Michigan. The ceremonial memorandum of agreement was signed by BG Scott Hipakka, Assistant Adjutant General, Michigan Army National Guard, and Tim Mitchell, Chief Operations Officer, and Young Environmental Cleanup Inc.

BG Hipakka acknowledges the importance of partners in the community investing in our Soldiers. He also thanked Young's Environmental Cleanup, Inc. for being the first company to officially partner with Army National Guard.




Above -
BG Scott Hipakka, Assistant Adjutant General, Michigan Army National Guard (right) presents the PaYS Partnership plaque to Tim Mitchell, Chief Operations Officer, Young Environmental Cleanup, Inc. (left).

Young's Environmental Cleanup Services, Inc. is a Michigan Department of Transportation Pre-Qualified contractor specializing in 24-hour emergency response. Their highly trained staff are ready to assist in hazardous or non-hazardous releases. As a PaYS Partner, they offer employment opportunities to PaYS Soldiers in the areas of CDL Truck Driver, Operator Environmental Technician and Heavy Duty Mechanic. PaYS would like to congratulate Young's Environmental Cleanup Services, Inc. on a great ceremony and we look forward to a successful partnership.




---

---

A MESSAGE FROM
THE PROGRAM MANAGER...



















Dear PaYS Partners,

"A special thanks goes to all of you that have updated your interview/hire information in the PaYS database. This function is essential to the success of the program as we continue to improve and create value for our Soldiers and partners.

For immediate assistance, please contact your PaYS representative or you can reach me directly at antonio.d.johnson22.civ@mail.mil"

Antonio



Upcoming Signing Ceremonies

14 September 2021: Nine Line - Jacksonville Battalion

14 September 2021: Orange County, Florida - Tampa Battalion

14 September 2021: Mears Destination Services, Inc. - Tampa Battalion

15 September 2021: Swift Transport - Phoenix Battalion

15 September 2021: Knight Transport - Phoenix Battalion

17 September 2021:Bimbo Bakeries USA (BBU) - Mid-Atlantic Battalion

21 September 2021:Suburban Propane, L.P. - Mid-Atlantic Battalion

28 September 2021: D.A. Collins Construction - Vermont ARNG

29 September 2021: Tokyo Electron - San Antonio Battalion

26 October 2021: Rome Police Department - Atlanta Battalion



Regional Army PaYS Marketing Analysts:

Crancena Ross (Northeast Region)
(410) 206-0413
crancena.g.ross.ctr@mail.mil

Kristopher Broadus (Southeast Region)
(615) 419-5357
kristopher.s.broadus.ctr@mail.mil

Davin Bentley (Midwest Region)
(614) 886-0270
davin.j.bentley.ctr@mail.mil

James Meade (Southwest Region)
(614) 404-9104
james.r.meade6.ctr@mail.mil

John Delk (West Region)
(847) 971-1336
john.e.delk.ctr@mail.mil

Malinda Johnson (Senior Marketer)
(757) 777-2416
malinda.a.johnson.ctr@mail.mil

Samuel Armstrong (ARNG Marketer)
(202) 770-7200
samuel.armstrong21.ctr@mail.mil






Suicide Awareness Month, September 2021
Story by: Cory Thomas


September is National Suicide Prevention Month. During this time, mental health advocates, prevention organizations, survivors, allies, and community members unite to promote suicide prevention awareness. The World`s Suicide Prevention Day is on September 10. It's a time to remember those affected by suicide, to raise awareness and to focus efforts on directing treatment to those who need it most.

The PaYS Program highlights Sentara Hospital and Aultman Hospital as they express the importance of Suicide Awareness. Their mission is to improve health every day which includes behavioral health as a pillar of their commitment to corporate social responsibility. This month they would like to voice helpful programs and tips during the month of September to help prevent suicide.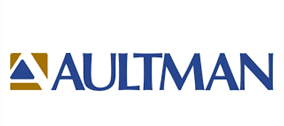 Sentara`s Helpful Programs:
Partial Hospitalization is a two-week program for patients struggling with depression and anxiety
Intensive Outpatient Program (IOP) is designed for patients recovering from addictions to alcohol, opioids and other drugs, or destructive behaviors that interfere with work and relationships.
VBStrong Center is a grant-funded community resource, created by Sentara in partnership with the City of Virginia Beach after the mass shooting at the Municipal Center on May 31st, 2019.

In honor of World Suicide Prevention Week, Aultman would like to share a few tips to help you connect - with yourself and others. Suicides can be prevented with timely, evidence-based treatment. Let's work together as a community to change the social stigma surrounding mental health disorders and suicide.

First, remember that self-care isn't selfish! When we connect to ourselves, we can create more meaningful and fulfilling lives.

Here are some ideas to help you connect with yourself:
Be still.
Focus on your breath.
Move your body.
Do more of what makes you happy.
Live in the moment.
Goof around for a bit.
Ask for help.
Smile!

Sources: Sentara healthcare - your Community not-for-profit health provider. (n.d.). https://www.sentara.com/hampton-roads-virginia/aboutus/news/news-articles/sentara-provides-behavioral-health-supportive-services.aspx.
Connection for suicide prevention. Aultman. (n.d.). https://aultman.org/blog/healthy-living/connection-for-suicide-prevention/#/.



---
---
Patriot Day
Story by: Crancena Ross
Patriot Day is an annual observance on September 11 to remember those who were injured or died during the terrorist attacks in the United States on September 11, 2001.

On this day, four planes were hijacked. The hijackers then deliberately flew three of the planes into two important buildings, the Pentagon in Washington D.C. and the Twin Towers of the World Trade Center in New York. The fourth crashed into a field near Shanksville, Pennsylvania. The loss of life and damage that these hijackings caused form the biggest act of terrorism ever on United States soil. Nearly 3,000 people died in the attacks. Many Americans refer to Patriot Day as 9/11 or September 11.

The Army PaYS Program highlights New York Fire Department Rescue as they express the importance of Patriot Day. The New York Fire Department Rescue has their own way to show their memory of 9/11...

"The FDNY members of Engine 50, Ladder 19, and Battalion 26 have organized an annual bicycle trip on the Anniversary of 9/11, to honor and remember the 343 members of the FDNY who perished in the World Trade Center on Sept 11th, 2001. We will never forget.

This fall marks the 20th anniversary of the September 11th attack on our country. In order to honor the memory of the firefighters that died at the World Trade Center, members of the FDNY will participate in the 10th annual FDNY343Ride memorial bicycle ride and pedal from Montauk, NY to Washington, DC over the course of five days.

Donated proceeds from the ride go directly to help support severely injured veterans who have served in the Armed Forces. The money raised is used to pay for all terrain wheel chairs (Track Chairs), service dogs, medical bills, housing, and numerous other expenses that surface. These brave men and women have made great sacrifices and it is an honor to be able to help out any way we can.

Since the rides inception in 2011, our fundraising has exceeded over 1.2 Million dollars. We would like to invite you to join our efforts in continuing to support our veterans.

The ride is being hosted by Engine 50, Ladder 19 and Battalion 26 of the FDNY. Preparation for this event takes countless hours of time and effort, yet this charity pays no wages to any of its personnel. All work on behalf of the charity is volunteered, ensuring that your donation makes its way to those whom it is intended. We ask for donations of all sizes and amounts to assist with the process. Your financial help is deeply appreciated. FDNY343RIDE is a registered 501-c tax exempt organization. All donations are tax deductible. "

Sources:
About fdny 343 ride. FDNY 343 RIDE. (n.d.).https://www.fdny343ride.com/about-fdny-343-ride/.
---
---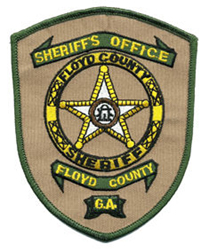 Floyd County Sheriff Signing Ceremony
Story by: Cory Thomas

On August 10, 2021, Sheriff Dave Roberson and U.S. Army LTC David Hensel signed a Partnership for Youth Success agreement to facilitate the transition of members of the Military into the ranks of the sheriff's office.

During the Tuesday ceremony, Sheriff Roberson pointed to the Army banners lining the City Auditorium stage that promoted values such as loyalty, duty, respect, selfless service, honor, integrity, trust and courage. "That's what we look for in officers in our community," Roberson said. Additionally, he stated over his 26-year career with the sheriff's office, some of the best employees had come out of the Military. "We're looking for future leaders and we want to make this a great partnership between us and the U.S. Army,"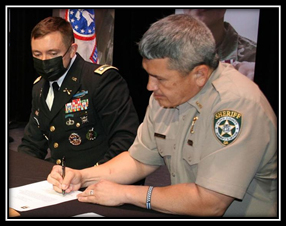 LTC Hensel, Commander of the U.S. Army Atlanta Recruiting Battalion, said," the PaYS Program is a positive way to cement the relationship between the Army and local communities across the nation. When young Soldiers enlist through the PaYS Program, they are guaranteed at least five job interviews and possible employment after completing their term in the military. Communities give us their best young men and women. They go off and do their term of enlistment where they serve their country, they gain leadership experience, they learn valuable job skills, they have inculcated in them values of public Service. Then we give them back to you better than they were before."

Left - U.S. Army LTC David Hensel (left) watches as Floyd County Sheriff Dave Roberson (right) signs Partnership for Youth Success Agreement

Source:
WalkerDWalker@RN-T.com, D. (2021, August 10). Floyd County Sheriff Signs Agreement with U.S. Army to recruit exiting soldiers into law enforcement. Northwest Georgia News.
https://www.northwestgeorgianews.com/rome/news/local/floyd-county-sheriff-signs-agreement-with-u-s-army-to-recruit-exiting-soldiers-into-law/article_89379cc8-f9e8-11eb-8678-7335040d2cd9.html.




---
---
PaYS Team Hail and Farewell
Story by: Cory Thomas

The PaYS Team would like to welcome Samuel Gitchell as the new Army National Guard Marketing Analyst. Samuel recently retired from the Army National Guard with over 30 years of service. Serving in all three components of the Army; Active, Army Reserve and Army National Guard.

Sam's service includes a myriad of high profile leadership positions to include Chief of the Senior Enlisted Development Section (Joint), Army National Guard G1 Sergeant Major, and Senior Enlisted Advisor to the Chief, Army National Guard Recruiting & Retention Division. Sam brings us a unique perspective having experience not only as the former Recruiting & Retention Sergeant Major, but also the Strength Maintenance Training Center, Training & Development Chief. Sam has enjoyed a great career and is excited to join the team.


The PaYS Team is also pleased to announce the recent hiring of Cory Thomas to the position of Social Media Coordinator. A lifelong resident of Newport News, Virginia, Cory earned his bachelor's degree in Cyber Security from Old Dominion University. Cory joins our team while still serving as a 2nd Lieutenant in the Virginia Army National Guard. While enlisted he joined Old Dominion ROTC program to obtain his commission. He is currently continuing his education at Old Dominion University for his masters in cyber security. He will be reporting to work at TRADOC Headquarters on Joint Base Langley Eustis in Newport News, Virginia.

Cory is excited to learn more about the partners and their business so that he can provide the best service possible.








The PaYS Team would like to bid Alisha Reneau, a fond farewell. Alisha is leaving the position of Social Media Coordinator and moving on. She was with the team on two separate occasions. She served with us originally from July 2016 until January 2018 and chose to serve with us again from February 2020 until August 2021.

Alisha was instrumental in keeping our team engaged during the new era of COVID by performing tasks such as creating and editing virtual Signing Ceremonies while adjusting to continue to meet the needs of the partners and the team. Ms. Reneau stated that providing an alternate way for partners to celebrate their partnerships with the PaYS program through virtual ceremonies was a highlight of her time with the team.

Finally, Ms. Reneau, wants her former co-workers to know she will miss them all and that she enjoyed working with each and every one.
---
---

A Big Thank You to these Partners Celebrating their September PaYS Anniversaries:
State Farm Mutual Insurance 29-Sep-00 Lockheed Martin 25-Sep-01 Caterpillar 26-Sep-01 Penn United Technology, Inc. 5-Sep-03 Tulsa Police Department 8-Sep-03 Boston Fire Department 17-Sep-04 Liquid Transport Corp. 6-Sep-05 Missouri State Highway Patrol 12-Sep-05 Hyundai Motor America 22-Sep-06 Georgia Department of Corrections 25-Sep-06 Sentinel Transportation, LLC 25-Sep-06 Navistar, Inc. formerly "International Truck & Engine Corporation" 12-Sep-09 Bluegrass Cellular, Inc. 5-Sep-07 Century 21 Real Estate, LLC 5-Sep-07 Jenkins Brick Company 5-Sep-07 Milan Express Company, Inc. 5-Sep-07 Jefferson County Sheriff's Office 14-Sep-07 Connect One Security previously "Ranger American" 14-Sep-07 Texas Department of Public Safety 25-Sep-07 Anderson Equipment Company 26-Sep-07 Sleepy's LLC 5-Sep-08 Eaton Corporation 5-Sep-08 Louisiana Department of Public Safety & Corrections - Corrections Services 13-Sep-08 Pierce Distribution Services Company 13-Sep-08 Metro Pavia Health System 23-Sep-09 Combined Insurance of America 21-Sep-11 City of Coronado 17-Sep-12 Thompson Metal Fab, Inc. 17-Sep-12 P. I. & I. Motor Express 20-Sep-12 Monarch Beverage Company 27-Sep-12 American Income Life Ins. ALTIG 9-Sep-13 Hays County Juvenile Center 9-Sep-13 Progressive Casualty Ins. Co. 11-Sep-13 Fenner Dunlop Americas 11-Sep-13 Nestlé, USA 23-Sep-13 Ophir-Sphiricon, LLC 11-Sep-15 Global Repair Group 25-Sep-15 First Transit, Inc. 30-Sep-15 The Coamoplolitan of Las Vegas 14-Sep-16 Gerelco Electrical Contractors, Inc. 18-Sep-17 Isaac Heating & air Conditioning Inc. 18-Sep-17 Wawa 18-Sep-17 Centura Health 18-Sep-17 Coca-Cola Bottling Works of Tullahoma, Inc. 18-Sep-17 TransCore, LP 18-Sep-17 Constellis, LLC 27-Sep-17 Quinn CAT 27-Sep-17 Reliant Roofing, Inc. 27-Sep-17 Montgomery County Sheriff's Office 27-Sep-17 Suburban Plumbing SC 27-Sep-17 Mapei Corporation 27-Sep-17 Shasta County Sheriff's Office 12-Sep-18 Alta Enterprise LLC 12-Sep-18 Ralph Smith Company 12-Sep-18 Blue Ridge Regional Jail Authority 24-Sep-18 Juneau Police Department 24-Sep-18 Clearview 24-Sep-18 Main Events Caterers 24-Sep-18 Hertrich Family of Dealerships, Inc. 24-Sep-18 Republic Serives Procurement, Inc. 3-Sep-19 CentiMark Corporation 11-Sep-19 Kern County Sheriff's Office 11-Sep-19 Consumer 2.0 23-Sep-19 EEC Acquisitions, LLC 27-Sep-19 Transocean 27-Sep-19 Charles County Sheriff's Office 27-Sep-19 AmeriQual Group, LLC 27-Sep-19 Bell Textron Inc. 27-Sep-19 Location Services 8-Sep-20 Mears Group, Inc. 15-Sep-20 LeafFilter North, LLC 15-Sep-20 Raymond Handling Concepts Corporation 15-Sep-20 Pike Corporation 15-Sep-20 Amarillo Police Department 15-Sep-20 First National Bank Texas 15-Sep-20 TCF Financial Corporation 15-Sep-20 Telecom Construction Services Inc. 28-Sep-20 ABT Electronics 28-Sep-20 Washington State Department of Corrections 28-Sep-20 Methodist Health System 28-Sep-20 Guardian Fueling Technologies LLC 28-Sep-20 Cyngus Home Service dba Schwan's Home Service 28-Sep-20 Claypool Electric 30-Sep-20 Comerica Bank 30-Sep-20 Graham Packaging Company, L.P. 30-Sep-20 CoxHealth 30-Sep-20 Community Medical Services 30-Sep-20 Seagate Technology LLC 30-Sep-20 McCarthy Building Companies, Inc. 30-Sep-20
---
---

Archived newsletters - https://www.armypays.com/newsletter/archive/Newsletter_list.html
To contact us please email usarmy.knox.hqda-asa-mra.list.payscoordinatormgmt@mail.mil